Arlene Schnitzer Concert Hall | Portland, Oregon
Tribute bands do not get any better than Brit Floyd, the world's greatest Pink Floyd tribute band. They are coming to Arlene Schnitzer Concert Hall on Saturday 2nd July 2022 as part of their 2022 World Tour. Pink Floyd was one of the greatest music acts of all time, and Brit Floyd does a tremendous job of imitating them. The tour includes performances at some of the biggest stages in North America, including Radio City Music Hall & The Red Rocks Amphitheatre. They will also be playing on several world stages as part of their 2022 tour, and their fans cannot wait in excitement. Catch them live at Arlene Schnitzer Concert Hall on 2nd July 2022. Get your tickets right now before they are sold out!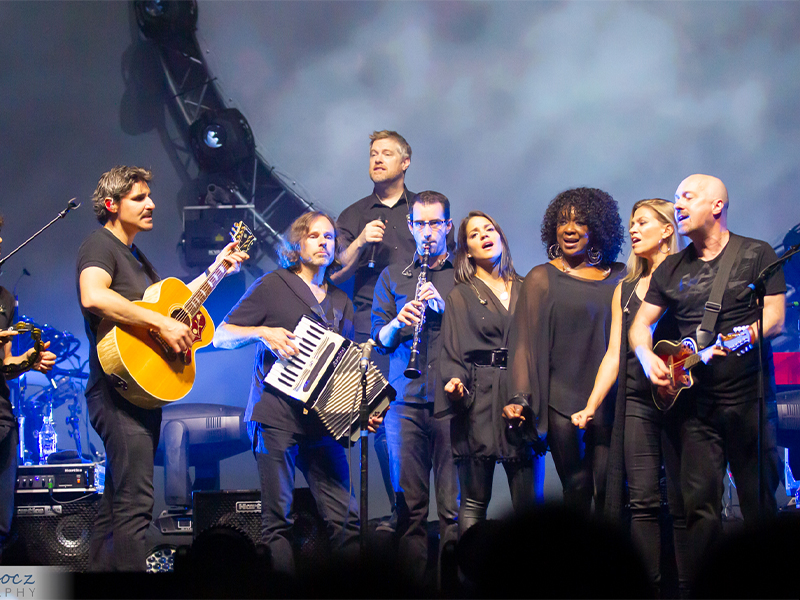 Brit Floyd creates the most amazing, immersive experiences for all Pink Floyd fans who dearly miss one of the greatest things that happened to rock music. Brit Floyd is now a worldwide sensation that has played more than 1000 shows around the globe. The band's frontman and longtime Pink Floyd fan, Damien Darlington, is the main driving force. Darlington was previously part of the Australian Pink Floyd Show, another highly successful tribute band, before he formed Brit Floyd in 2011. Since then, the band has produced remarkable performances, and their fans truly love them for what they do. They are ready for another set of enthralling performances this year, and you should be prepared too!
It can be hard doing justice to such a legendary music act, but Brit Floyd leaves no stones unturned in their efforts. They use lights and props and play their music note by note. Some fans forget that they are only attending a tribute band and not the original act. Be a part of this incredible experience, and if you're a Pink Floyd fan, it almost becomes unmissable. However, ticket demand is very high, so you need to buy them right now and secure your spots for one of the best concerts of the year at Arlene Schnitzer Concert Hall!