Arlene Schnitzer Concert Hall Information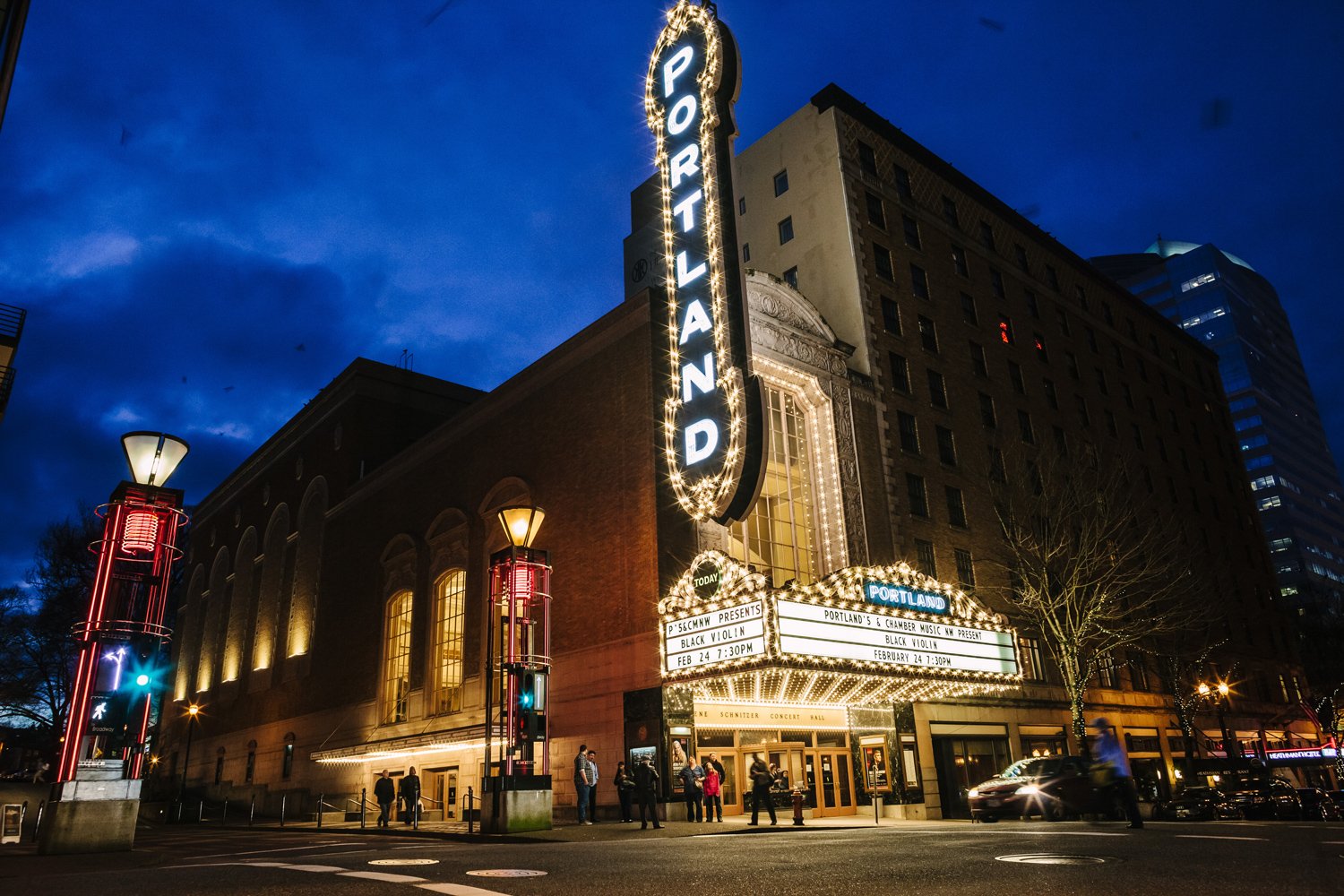 The Arlene Schnitzer Concert Hall first opened in the 1920s as the Portland Publix Theatre. It later changed its name to Paramount Theatre after 1930 and has been known as a movie theatre and performance space. Recently, it's become known as the home for the Oregon Symphony, Portland Youth Philharmonic, and the Metropolitan Youth Symphony. It is also a concert and film venue that is exceptionally known as the last surviving theater building on Broadway, which was once lined with large theater houses.
History
The original building was designed by architectural firm Rapp and Rapp, who was known for their famous theater buildings. At the time, it was described as being of the French Renaissance or Northern Italianate style.
The Paramount, as it was called, was considered the largest and most lavish theater for a city the size of Portland. When it opened it was a vaudeville venue that later changed its name following a contract with Paramount to show their films locally. And it remained a movie house until 1972 when it hosted concerts.
During the early 1970s, it was considered uneconomical to operate a theater in the days of television. So it showed its last film showing on August 15, 1972 (Dr. Phibes Rises Again with Vincent Price).
Later, in September, 1983, the theater underwent a major renovation that sought to update the theater while restoring the building to its original opulence. Great care was made to keep the style and class of the original theater while making it safe and comfortable for both guests and performers as was the need for modern day theater-goers.
Today, the concert hall isn't just a place for movies or concerts, it also hosts a variety of presentations. These include classical, jazz, pop, rock, folk, and gospel music among others. It is also used for conferences, weddings, and other major social events.
The concert hall has the following features.
Seating for 2,776 in orchestra level and balcony.

94 × 32-foot (9.8 m) stage with 54 × 32-foot (9.8 m) traditional proscenium.

Orchestra pit for 15; a choir loft.

Dressing rooms for 90.

Portable, flexible acoustical shell.
For more information on the Arlene Schnitzer Concert Hall see the pages below:
Arlene Schnitzer Concert Hall Parking:
Read parking information and directions for the Arlene Schnitzer Concert Hall.
Ticket Policies:
Read ticket policies, ticket verification and refund policies.
Arlene Schnitzer Concert Hall Seating Chart:
View the Arlene Schnitzer Concert Hall seating map and read related seating information.