Arlene Schnitzer Concert Hall | Portland, Oregon
His material is brilliantly hilarious, and whenever he performs live, he always delivers, which is why you really can't afford to miss this insanely awesome show at Arlene Schnitzer Concert Hall on Sunday, April 2, 2023. Fans absolutely love his charm and wit, and his points of view are always provocative, leaving you in awe line after line. You can expect nothing but the best from the performance as he brings "the funny" to topical issues, but be warned, tickets are selling out at an exceptional pace. Be sure to grab yours right here and now before it is too late.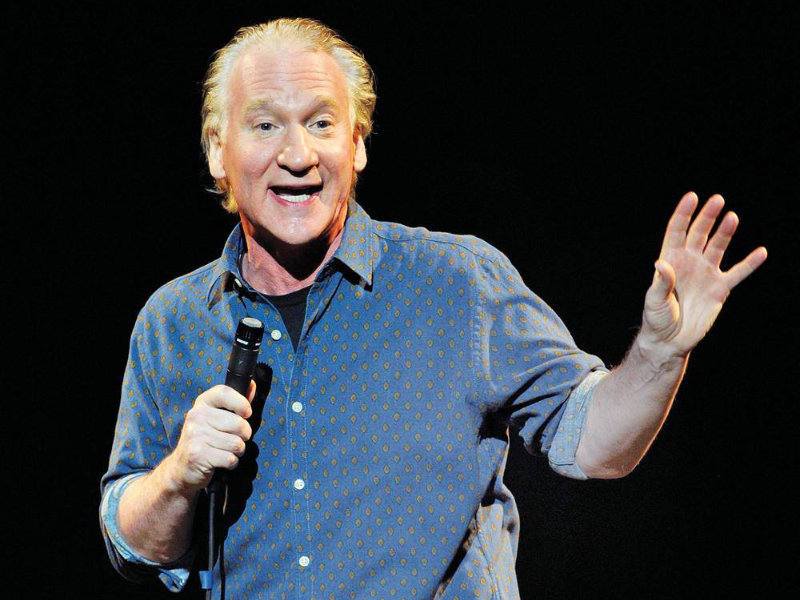 Maher is renowned for his sociopolitical analysis and political satire. He criticizes a wide range of subjects, such as politics, religion, and the media. His 2008 documentary film Religulous was inspired by his skepticism of religion. He has supported animal rights since 1997 and is a member of Project Reason's advisory board. He has also served on the board of PETA. Maher, a member of NORML's advisory board, is in favor of legalizing marijuana.
On Comedy Central's list of the 100 greatest stand-up comedians of all time in 2005, Maher came in at number 38. In 2010, he was awarded a star on the Hollywood Walk of Fame. Bill received a Primetime Emmy Award in 2014 for his work as Vice's executive producer.
He has written several best-selling books in addition to hosting television programs, including True Story: A Novel, When You Ride Alone, You Ride with Bin Laden, New Rules: Polite Musings from a Timid Observer, and others. In addition, Bill Maher frequently appears as himself in cameos in movies and on television. His appearances in Iron Man 3, The Interview, House of Cards, Blackish, and The Good Wife are a few of his more notable ones.
The man has done it all, and now he is live on stage just for you. With such accolades, you can expect one of the best experiences of your life. Simply click the "Get Tickets" button and be ready for a roller coaster ride of unrelenting jokes!