Arlene Schnitzer Concert Hall | Portland, Oregon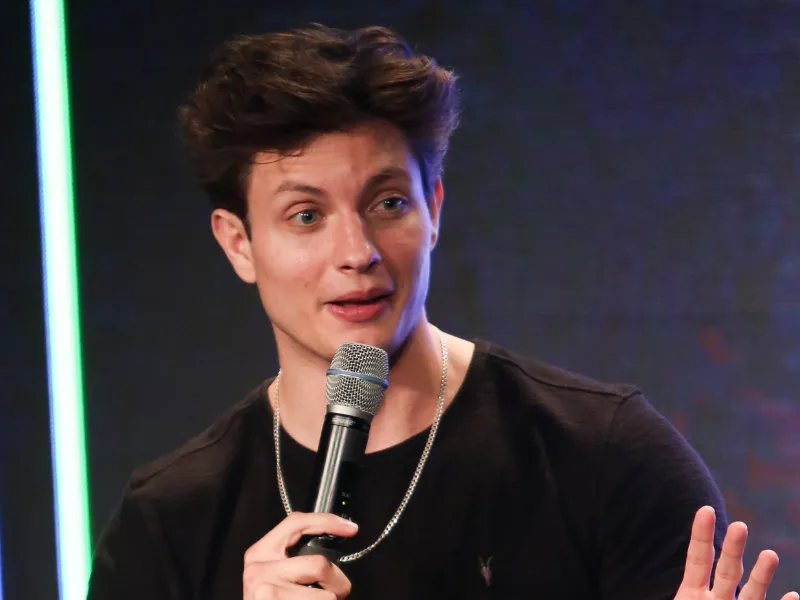 Matt Rife has been producing some ridiculously funny content for some time now, but when someone is that good, people will always demand more and more. Soooo, guess what?!?! Rife is on his biggest tour to date. Called the "PROBLEMATTIC WORLD TOUR," it sees the comic superstar travel the world to over 100 locations and will have him perform some of the best material he's ever produced. Fans can expect to laugh their heads off non-stop from the start of the show right down to the end with his intelligent musings and magnetic stage presence. For this part of the trek, he's bringing the heat to the Arlene Schnitzer Concert Hall on May 9, 2024, so you better mark your calendars. Don't forget to grab your tickets as well, which you can purchase through our fast and efficient check-out process. Click the "GET TICKETS" button right now before they run out.
Matt Rife was born with the gift of laughter, which he has been sharing with people all over the world ever since he decided to take the craft seriously. At 14 years old, a friend convinced him to take the stage, and by the time he was 15, he was already opening for huge names such as Dance Cook and DeRay Davis.
Along the way to the stratosphere, he has made appearances on TV shows such as "Fresh Off the Boat" and Brooklyn Nine-Nine. He's also graced the silver screen with appearances in "Wolf Mountain and "North of the 10." His big break, though, came when he joined the cast of "Wild N' Out" in 2015, which is an improv show hosted by Nick Canon. There, he really managed to hold his own even though he was the youngest cast member and among some of the best in the game.
In 2021, he released his debut comedy special, "Only Fans," and then followed it up in 2023 with his second, "Matthew Steven Rife," which easily solidified his position as a rising star in comedy. Now with a huge bag of experience behind him, he's undertaking his biggest feat to date. A comedy tour with over 100 stops around the world. Of course, to accomplish this, he's bringing his "A" game with a slew of brand-new material that will leave you thoroughly entertained.
Rife's wit, comedic timing, and mellow stage presence help him strike an emotional chord with audiences, which has led to his ability to sell out shows across the board. His energy and passion are infectious, and he is a master at capturing the attention of his audience.
Both longtime and first-time fans will definitely enjoy this, but chances like this are rare. Because of this, tickets have been hard to come by, which shouldn't be a surprise considering he has been selling out shows from Hawaii to New York. Fortunately, we have several available right now, but you better hurry because they won't last forever. Get yours and get ready for the most hilarious evening of your life.